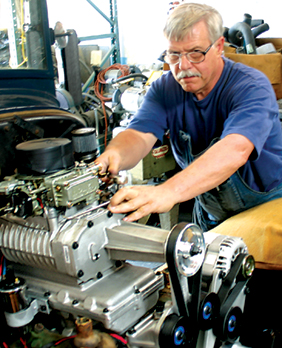 The Tom Roberts/Magnuson Supercharger Kit is designed to be a true bolt-on modification.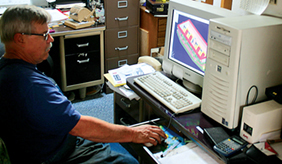 Each design is created using the latest CAD technology.
ABOUT TOM ROBERTS DESIGNS
Tom Roberts' skills go far beyond the demands of building hardware for the Flathead Ford. His engine heads, blocks and gear-boxes have been instrumental to the world's most successful Indy cars, dragsters, off-shore racing boats and even some experimental aircraft. Tom's "one man band/do the paper work later" approach has endeared him to a vast number of winning racers

.....John Thawley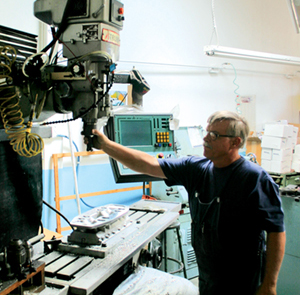 The final cast aluminum piece is then machined to perfection.